When you sign up for your payroll service, choose which of these services you would like a percentage of your proceeds to go towards each month: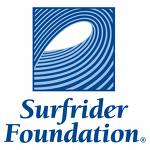 The Surfrider Foundation is a non-profit grassroots organization dedicated to the protection and enjoyment of our world's oceans, waves and beaches. Founded in 1984 by a handful of visionary surfers in Malibu, California, the Surfrider Foundation now maintains over 50,000 members and 80 chapters worldwide.
---

Soroptimist's mission is to improve the lives of women and girls, in local communities and throughout the world. In order to accomplish this goal, the organization administers several international programs.
---
Why Women and Girls? It's true that both men and women live in poverty, face discrimination and must overcome obstacles. But throughout history—in every country in the world—women and girls face additional obstacles and discrimination solely because of their gender. -- from the soroptimist.org website
We encourage small business to support each other and local charities that make a difference in our communities. Become a part of the Pink Payroll initiative to give back to the community.
Become a Pink Payroll client and know that you are giving back to a reliable charitable group with each payroll!